The Company
The Cullipher Group, P.A. is an established Engineering and Surveying firm with a great reputation throughout Eastern North Carolina with over 30 years of experience. Our clients from both the public and private sectors are often repeat customers who rely on our expertise to complete their land development projects. We are known for the great care we take with clients and employees alike.
Our firm is one of the largest Engineering & Surveying firms in Carteret County with multiple licensed professionals in both Civil Engineering and Land Surveying.
We believe in being upstanding citizens of the local community and are attached to Eastern North Carolina for many reasons aside from our profession.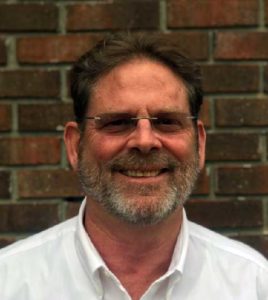 Mr. Cullipher is the Founder and President of The Cullipher Group, PA. He has been in the engineering and construction industry since he graduated with a Bachelor of Science Degree in Civil Engineering with Construction Option from North Carolina State University in 1980. He began his career with the Tennessee Valley Authority as a quality control inspector and office engineer at the Bellefonte Nuclear Plant in Scottsboro, Alabama. After a short stint as a contract engineering employee at the Midland Michigan Consumers Power Nuclear Plant, Mr. Cullipher returned to eastern North Carolina and started a career with a local engineering consulting firm. Mr. Cullipher worked as a staff engineer, project manager, branch manager and then vice-president of that firm. After thirty-four years with that firm, Mr. Cullipher decided to open this firm and build a new foundation for future growth in the local and surrounding communities. Mr. Cullipher has extensive knowledge in the development industry and has provided engineering services for local governments, county schools, community colleges, hospitals and numerous private sector developments. The development of residential and commercial subdivisions, site planning, wastewater treatment and disposal, water distribution, environmental permitting and coordination with permitting agencies are the routine services provided. Mr. Cullipher has been fortunate to have experienced qualified staff on board to further the services in the community.
Vice President - Surveying Operations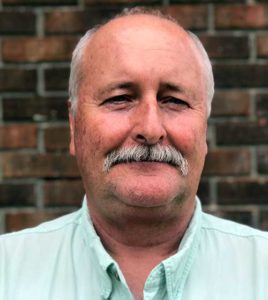 Mr. Corbett is a native of Carteret County and outdoor enthusiast who began his surveying career in the summer of 1985 after graduating from West Carteret High School. He began working with W.D. Daniels, Jr. and W.D. Roberts, Jr. in Newport, where they fueled his interest in the profession because of their knowledge, ethical work habits and desire to show him the ropes. In the fall of 1985, he enrolled in the Surveying program at Coastal Carolina Community College where he earned his two-year degree, finishing second in his class. He continued his education at UNC Charlotte, where he studied Engineering Technology. In January of 1988 he had the opportunity to begin work with McKim & Creed Engineers in Greenville, N.C. He worked there until June 1991 where he ran several survey crews and was responsible for the survey data collected. He performed boundary, topographical, hydrographic, as-built, ALTA and loan closing surveys. In June of 1991, he passed his Board exam and became a Professional Land Surveyor at the age of 24. He then moved to Loris, S.C. where he was co-owner of Affiliated Surveyors, where he performed large farm and timber tract boundary surveys. Then in January 1992, he had the opportunity to move back home and landed a job with Stroud Engineering, P.A. that lasted until January 2017. While there, he managed the surveying department in the Morehead City office, where he performed and supervised a variety of surveying tasks as well as surveying needs for the engineering department along with pricing, scheduling, and the billing of projects. In February of 2017 he became co-owner of The Cullipher Group, P.A., where he continues to manage the surveying department providing a wide variety of surveying needs for the clients.
Vice President - Engineering Operations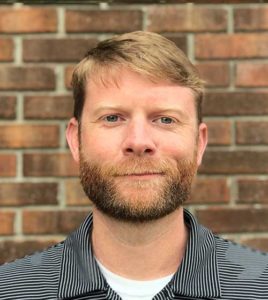 Chase's family moved to Carteret County when he was 4 years old and he grew up playing sports, fishing and being on the water as often as possible. He graduated West Carteret High School in 2000 and went to N.C. State University where he graduated with a B.S. in Civil Engineering. His engineering career began in RTP with The John R. McAdams Company before moving to Raleigh and working with Stewart Engineering and SEPI Engineering. However, the call of the coast eventually led him to return home with his wife and daughter during the summer of 2014.
He began working in Morehead City with his father Ron who was the Branch Manager of the Stroud Engineering Morehead City office. In February of 2018 the father-son duo partnered with Glenn Corbett, P.L.S. to form The Cullipher Group, P.A. where they continue to provide Carteret County and surrounding parts of Eastern N.C. with professional engineering and surveying services.
Chase is both a Professional Licensed Engineer and Professional Licensed Land Surveyor having performed land development planning, design and permitting since 2006. He now resides in Beaufort where he continues to enjoy the outdoor and social opportunities that Carteret County offers with his wife, daughter and son.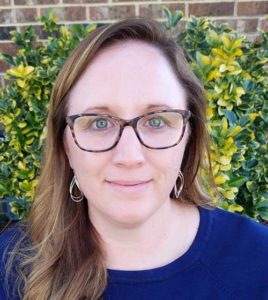 Ginger is a Project Manager at The Cullipher Group, PA. She received her Bachelor of Science in Civil Engineering from North Carolina State University and is a licensed NC Professional Engineer. She has twenty years of experience working in private consulting and during that time gained valuable knowledge in environmental permitting, specializing in coastal development.
She lives in Williamston with her husband, Chad, and daughter, which keep them both on their toes. Ginger loves spending time with her little family, church family and crafting.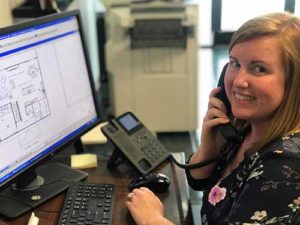 Administrative Assistant / CAD Technician
Survey Crew Member / Inspector